During Laudato Si' Week 2021, the Holy Spirit moved hundreds of thousands of Catholics on six continents to come together and celebrate the great progress we've made in bringing Laudato Si' to life during the past six years.
Inspired by the week's theme, "for we know that things can change," Catholics united in hope and with a fervent belief that together, we can create a better future for all members of creation.
Watch: Laudato Si' Week in 60 seconds, all of the Laudato Si' Week 2021 highlights
As the 10-day celebration (16-25 May) started, Catholics were reminded of the beauty of God's creation but also the dangers that people around the world face as they advocate for our common home.
Deep in the Amazon forest in Brazil, a new species of screech owl was discovered. The species was named Megascops stangaie after Sister of Notre Dame de Namur Dorothy Stang, who was murdered in Brazil in 2005 while advocating for the Amazon and its people.
This movement rejoices in the discovery of a new species, but we join the Sisters of Notre Dame de Namur and all people of faith in mourning the death of Sister Dorothy Stang and of all environmental defenders across the globe.
During Laudato Si' Week 2021, Catholics honored the work of Sister Stang and all environmental defenders while looking to the future with hope. Here are the top five Laudato Si' Week 2021 highlights.
1. Pope Francis' bold leadership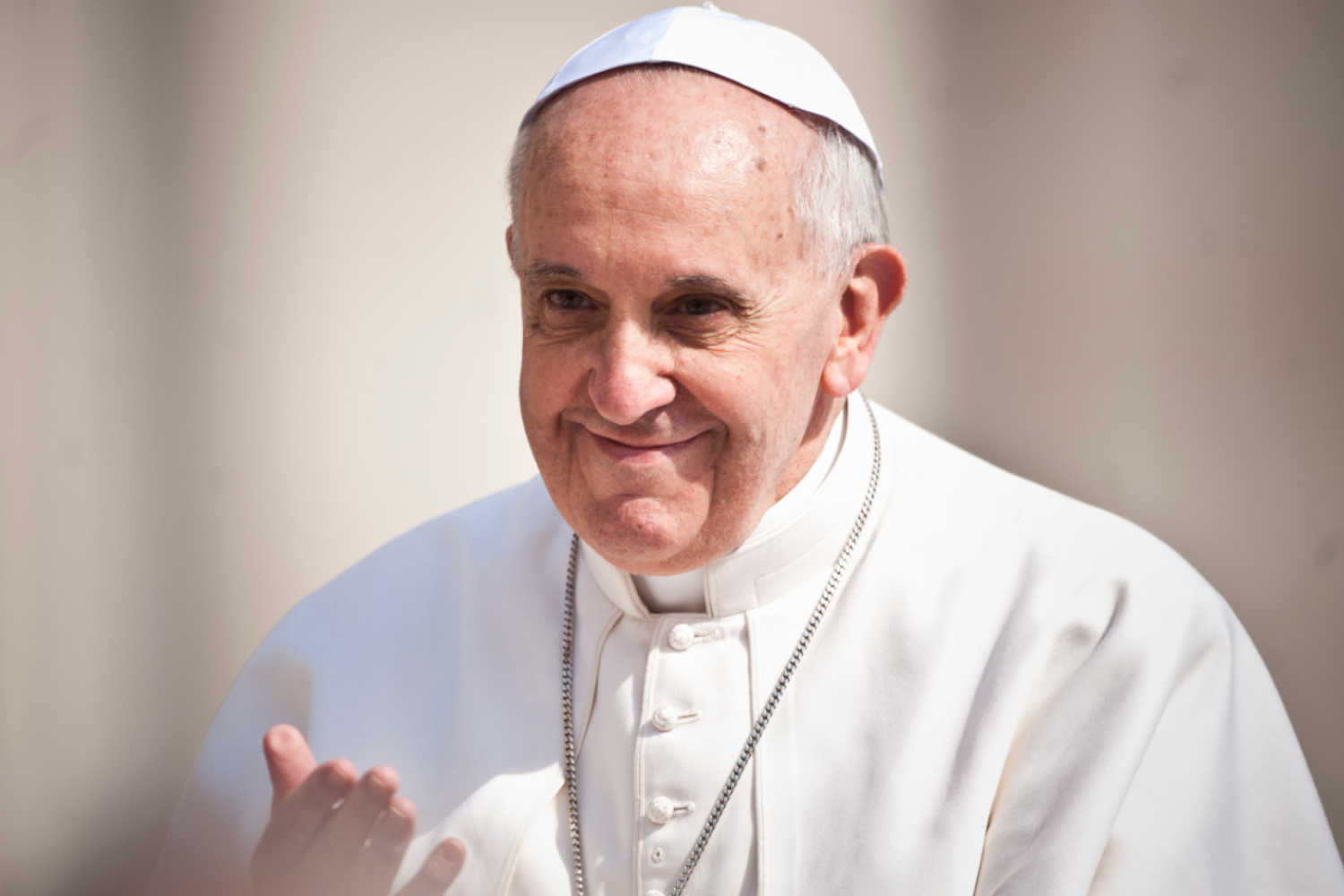 Pope Francis yet again led the way, inspiring and encouraging Catholics to take part in the joyful celebration.
Months before the 10-day event, Pope Francis encouraged the world's 1.3 billion Catholics to participate through a special video invitation.
He repeated his warm invite during his Papal Angelus (Regina Coeli) on 16 May, and he united the global Church in prayer and action throughout the celebration by tweeting about #LaudatoSiWeek.
Today "Laudato Si' Week" begins, to educate more and more to listen to the cry of the Earth and the cry of the poor. I thank the numerous participating organizations, and I invite everyone to participate.

— Pope Francis (@Pontifex) May 16, 2021
Let us #PrayTogether today for victims of the climate crisis and continue to work so that the earth may truly be a common home where everyone can have their place. #LaudatoSiWeek

— Pope Francis (@Pontifex) May 20, 2021
The #LaudatoSi' Year has brought about a concrete action project called the Laudato Si' Action Platform, a path that will involve our communities in various ways so that they may become totally sustainable in the spirit of an integral ecology. https://t.co/rNWVg3VIwR

— Pope Francis (@Pontifex) May 25, 2021
Finally, on 25 May, the last day of Laudato Si' Week 2021, Pope Francis reminded Catholics that the journey is only beginning with the official launch of the Laudato Si' Action Platform.
2. Catholics and their institutions take action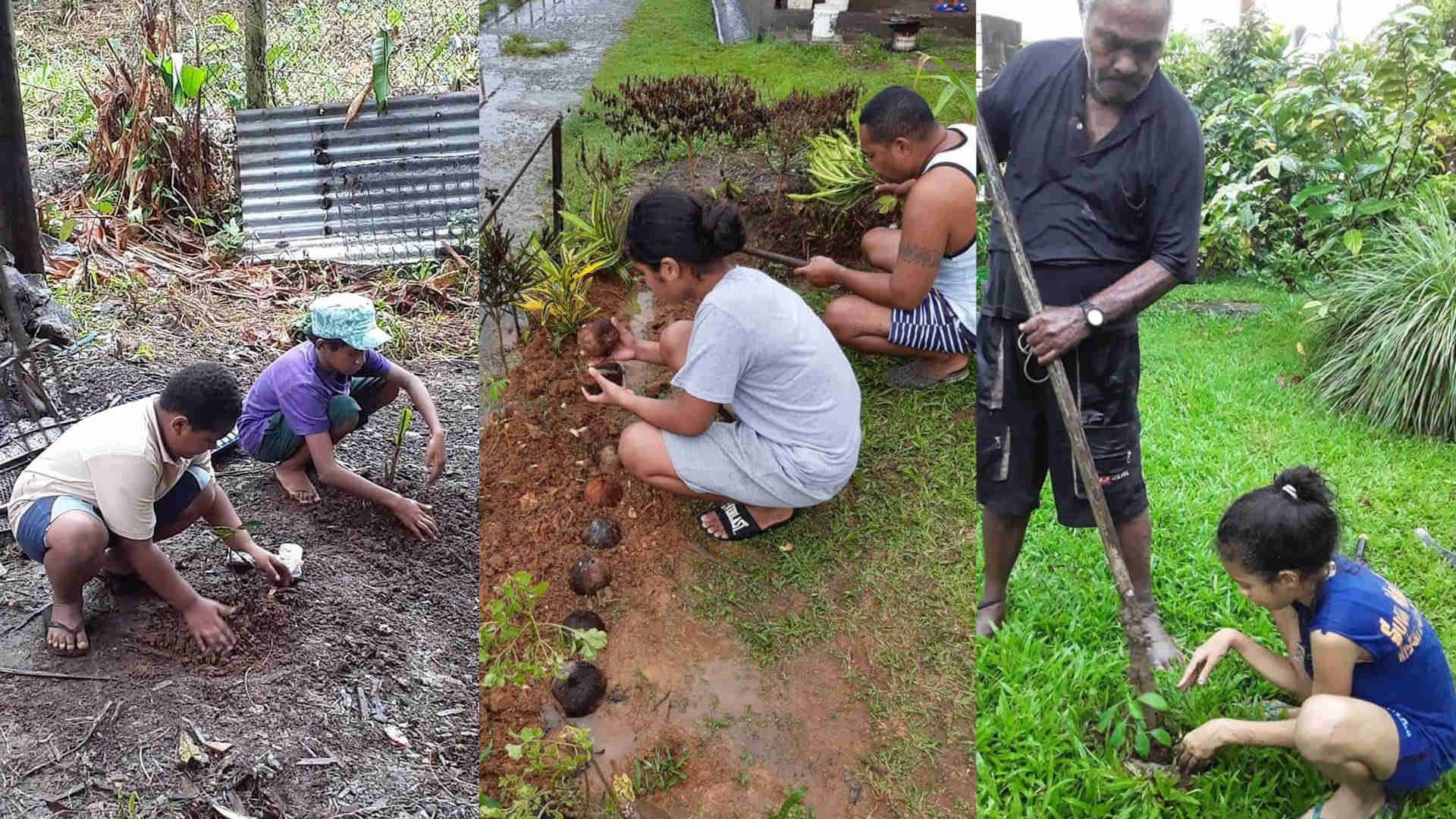 Caring for our common home in Fiji.
More than ever, Catholics and their institutions took action for our common home in Laudato Si' Week 2021. Locally, nearly 200 events were registered on
LaudatoSiWeek.org
throughout the world, a growth of more than 200 percent compared to Laudato Si' Week 2020. These events truly gave the celebration meaning.
Six examples of how Catholics inspired their communities:
In the island nation of

Trinidad and Tobago

, amid a spike in local COVID-19 cases, Catholics served as the light and hope for all people in the Caribbean by uniting them online for prayer, reflection, and dialogue.

Catholics in Fiji

led a Daily Laudato Si' Challenge

that included planting hardwood fruit trees and flowers to help their food security and lower the amount of carbon in the atmosphere.

In Kenya, Bangladesh, India, Brazil, Australia, the U.S.A, Mexico, TImor Leste, Vietnam, and elsewhere, Catholics came together online and in-person to share ways they're living Laudato Si' and to inspire each other to do more for creation.

In South Korea and the Philippines, weeklong programs were carried out that led Catholics to celebrate Laudato Si' Masses, accelerate climate justice efforts, and participate in climate strikes.

Catholics in Latin America

organized a series of webinars that focused the entire region on internal displacements, the plight of farmers during the climate crisis, and the Escazu Agreement, the first international treaty in the region about the environment.

In Italy, graduating Laudato Si' Animators put together nearly 700 projects, including prayer and immersion time in creation, to help their communities contemplate the beauty of God's creation.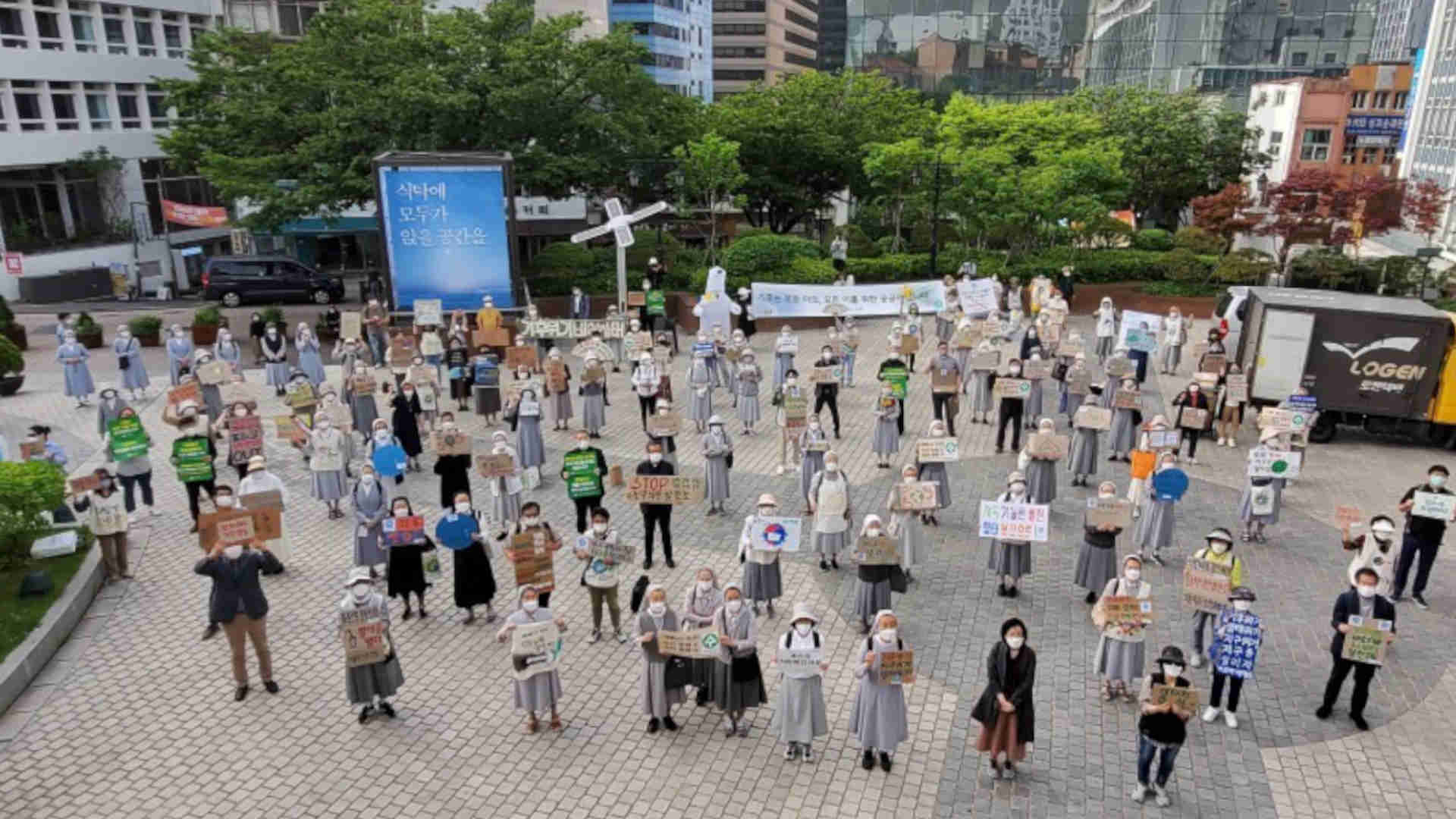 Protesting for climate justice in South Korea.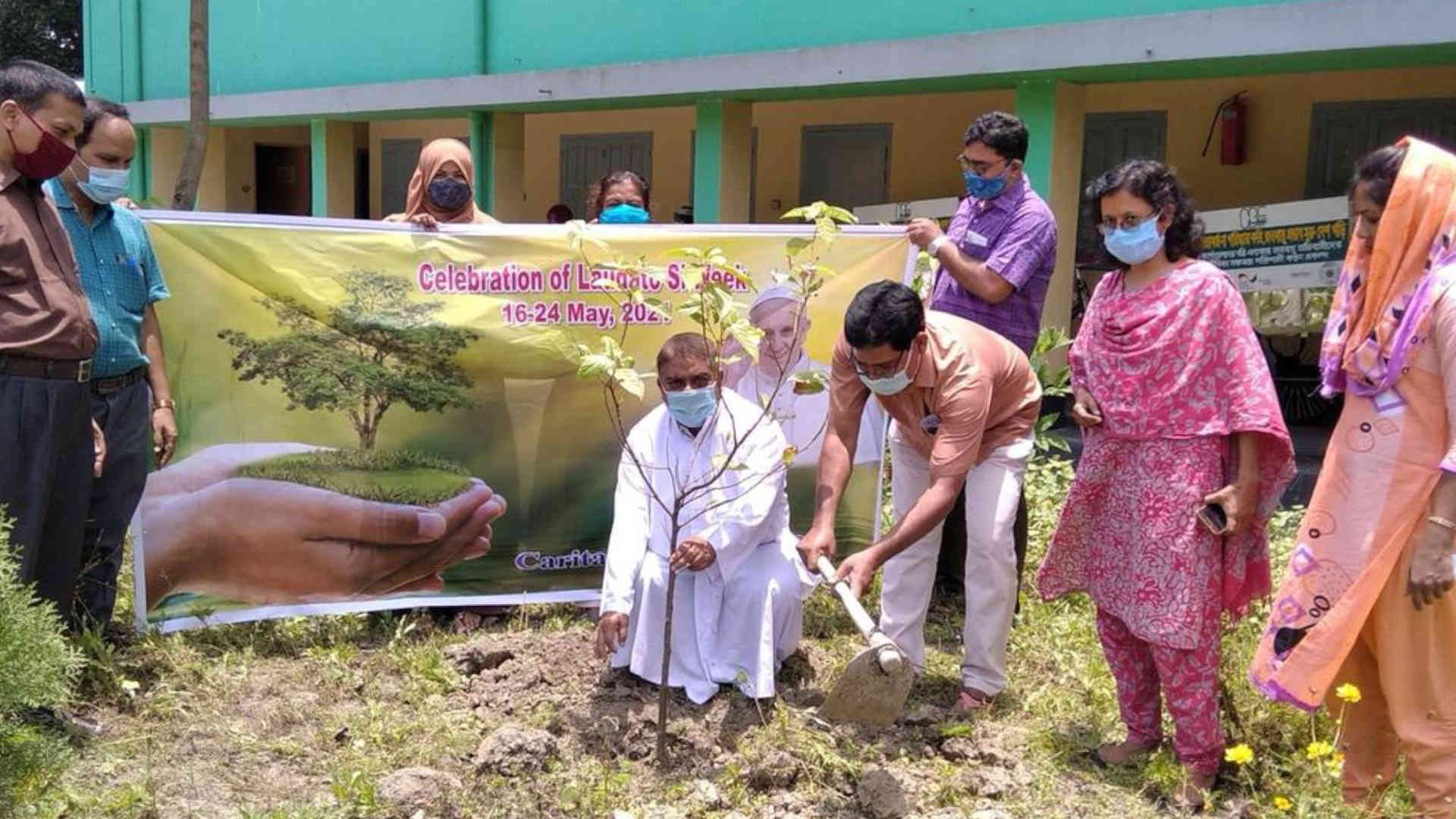 Nurturing creation in Bangladesh.

Praying in creation in Italy.
Laudato Si' Week 2021, which was sponsored by the Vatican Dicastery for Promoting Integral Human Development, was brought to life by 157 Catholic partners worldwide, compared to 137 in 2020. These vital partners helped coordinate the celebration and mobilized their communities to participate.
"What kind of world do we want to leave to those who come after us?" Six years ago Pope Francis published Laudato Si, an invitation to all people to care for our common home. In this #LaudatoSiWeek, what's your hope for the world? #LockdownLegacy

— CAFOD (@CAFOD) May 19, 2021
Everyday Catholics amplified #LaudatoSiWeek online as well. Page views on
LaudatoSiWeek.org
increased nearly 1,500 percent, and social media interactions grew by 170 percent compared to 2020.
3. Laudato Si' Dialogues tackle big issues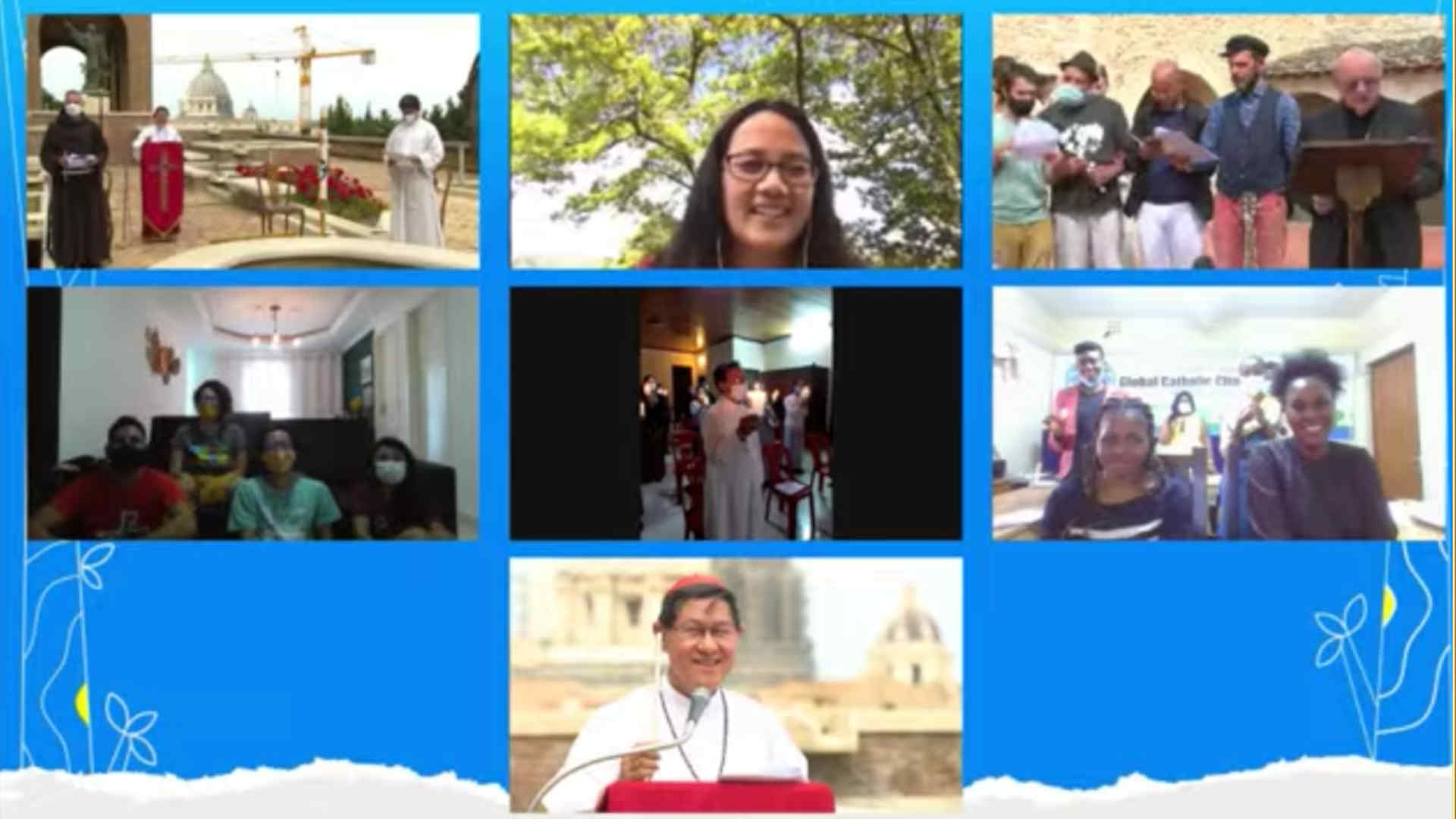 The Pentecost Prayer Gathering/Missionary Sending, led by Cardinal Luis Antonio Tagle, who serves as the Prefect of the Vatican's Congregation for the Evangelization of Peoples, on 23 May took place across the globe and was watched by tens of thousands of people on YouTube and Facebook.
Throughout the week, as Catholics organized events locally, global Laudato Si' Dialogues tackled the biggest issues and challenged all of us to examine how we can do more for our common home.
The dialogues hosted lively conversations about creating change ahead of UN summits later this year, Catholics' "moral imperative" to divest from fossil fuels, embedding Laudato Si' into the world of education, and how Catholics and their institutions can undergo an ecological conversion.
A "Songs for Creation" Laudato Si' Festival and a Pentecost Prayer Gathering/Missionary Sending of the faithful to spread the Gospel of Creation around the world were also attended by tens of thousands.
The global events featured challenges from cardinals, Vatican leaders, bishops, and religious sisters. They highlighted the diversity of the Church, with leaders from the Philippines, Kenya, South Africa, Argentina, the United Kingdom, Paraguay, the USA, and India taking part, and the events showcased those who are on the frontlines of the climate crisis, including José Gregorio Diaz Mirabal, general coordinator of the Congress of Indigenous Organizations of the Amazon Basin.
The Amazon leader started the week by challenging Catholics to advocate for protecting 50 percent of the Earth. His prophetic remarks foreshadowed the launch of the "Healthy Planet, Healthy People" petition, which calls on all Catholics to live out our faith and advocate on behalf of all members of creation ahead of two big UN summits later this year.
4. Catholic divestment reaches new milestone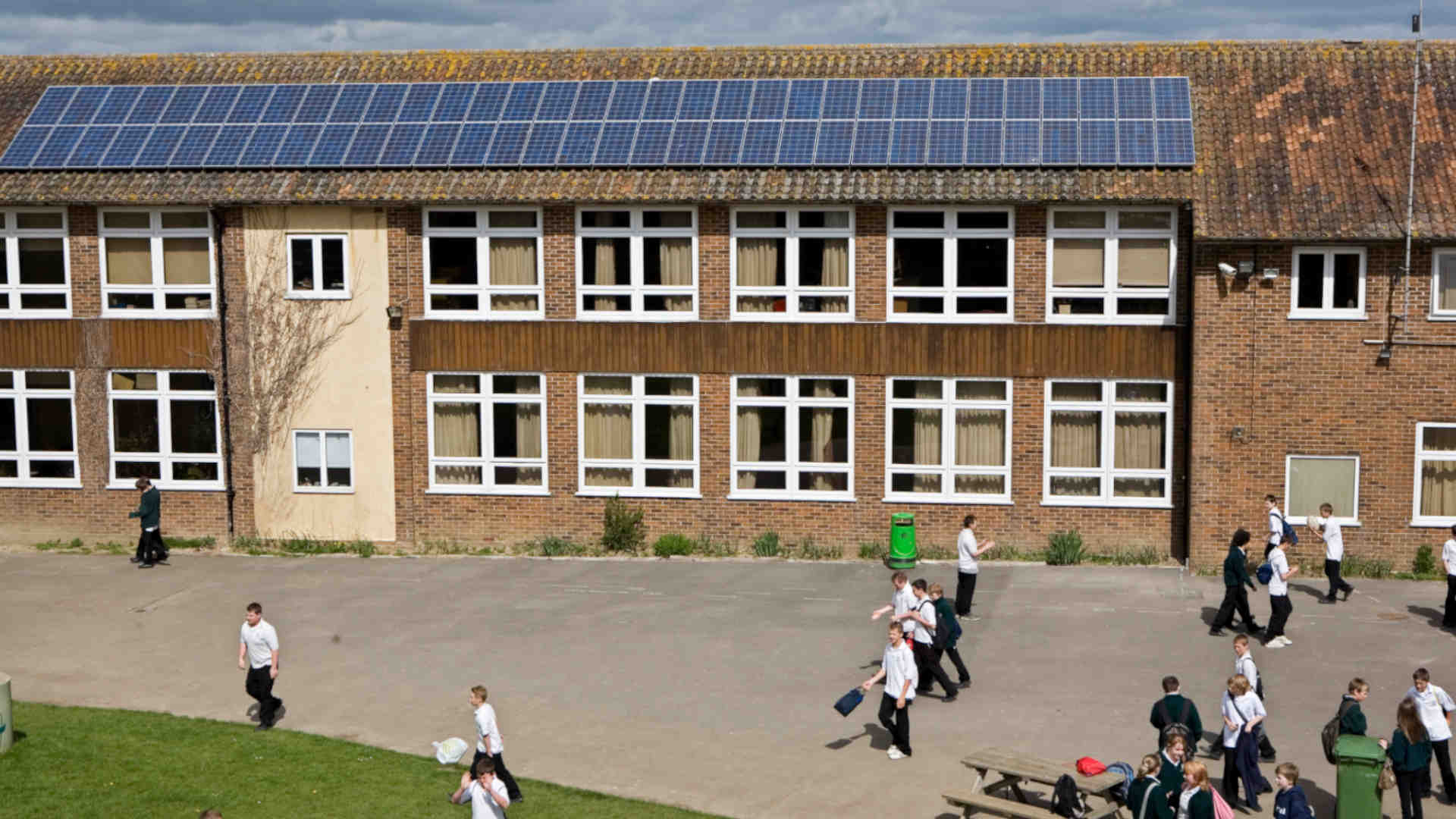 During Laudato Si' Week 2021,
41 more institutions* from 12 countries
committed to divestment, adding to the growing global tally of institutions who have decided to put their faith into action through divesting from fossil fuels.
The faith-based institutions hailed from across the globe – Brazil, Argentina, Angola, India, the Philippines, Uganda, Italy, Spain, Switzerland, Ireland, the UK and the USA – and included 26 Catholic institutions.
Now more than 250 Catholic institutions have decided to follow Pope Francis' advice and divest from fossil fuels.
Last year, to mark the fifth anniversary of Laudato Si', the Vatican released environmental guidelines that frame investing in fossil fuels as an ethical choice, on par with other significant ethical choices.
The guidelines suggest that Catholic institutions should take care "not to support companies that harm human or social ecology (for example, through abortion or the arms trade), or environmental ecology (for example, through the use of fossil fuels)."
Church leaders used the week's Laudato Si' Dialogue on divestment to share more strong language on why Catholic institutions should divest.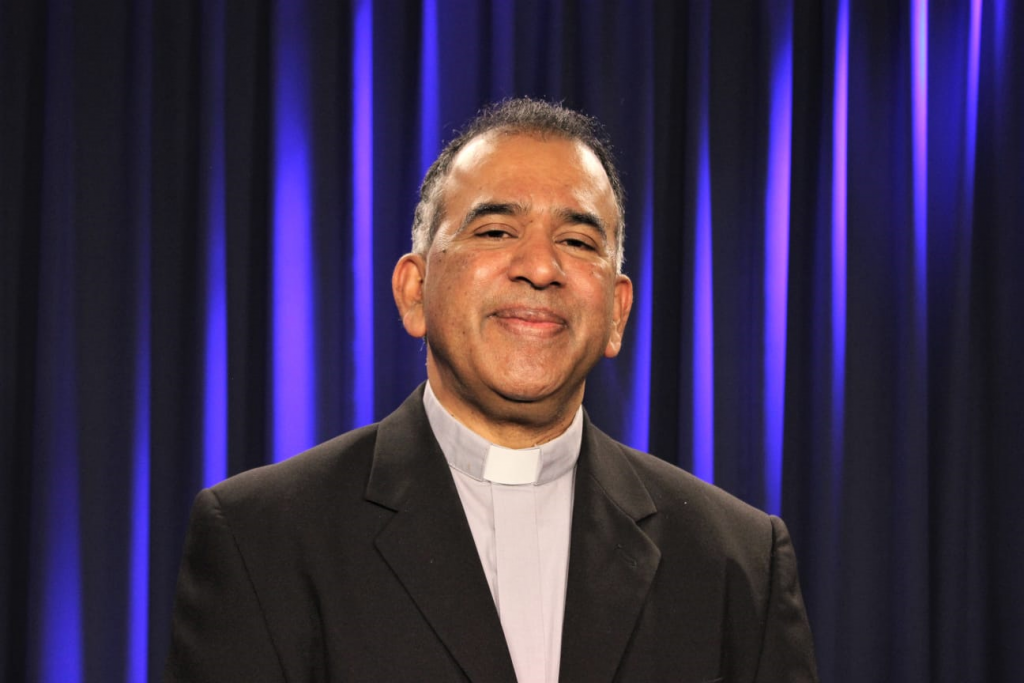 Fr.
Joshtrom Isaac Kureethadam
Fr.
Joshtrom Isaac Kureethadam, Head of the Vatican's Ecology and Creation Office, said that divestment is a physical, moral, and theological imperative.
"We need to refrain economically from any activity harmful to the planet and harmful to people. So let us listen to Pope Francis' invitation to divest from fossil fuels and protect our common home," Fr. Kureethadam said.
Furthermore, Cardinal Jean-Claude Hollerich, Archbishop of the Diocese of Luxembourg and the
President of COMECE
, said that institutions that choose not to divest risk their other work ringing hollow with the faithful.
"If we do not do this, our message, our proclamation of Christ, of the Gospel, nobody will believe it in the end. They will say, 'You are among the people who could have changed and didn't do anything,'" he said.
Cardinal Jean-Claude Hollerich
Watch: Church leaders share why divestment is a 'moral imperative'
*36 institutions were announced on Monday 17 May, and an additional five committed later in the week
5. Launching of the Laudato Si' Action Platform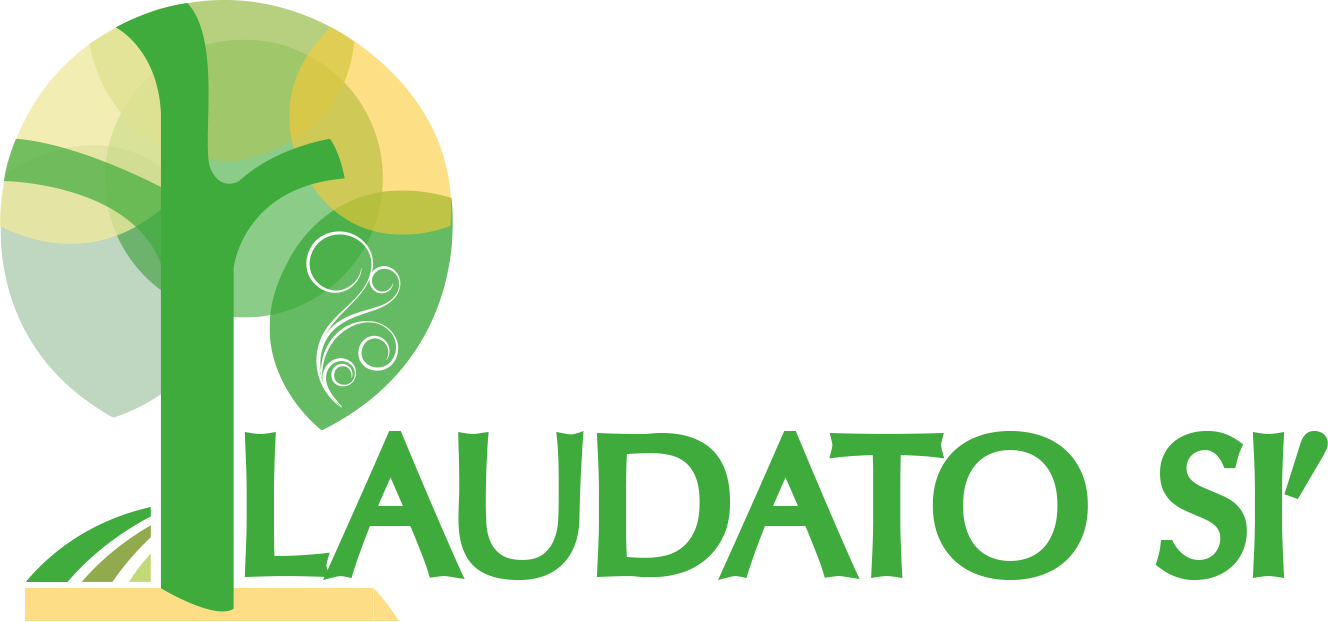 The Laudato Si' Special Anniversary Year ended during Laudato Si' Week with an even more profound way that Catholics can continue progressing on the path towards total sustainability.
On 25 May, the Vatican officially launched the Laudato Si' Action Platform, which will empower Catholic institutions, communities, and families to implement Laudato Si'. The initiative invites all of the Catholic Church to achieve total sustainability during the next seven years.
Laudato Si' Animator Carolina Bianchini
During the announcement, Laudato Si' Animator Carolina Bianchini said the platform "is a concrete sign that things are changing."
"The Laudato Si' [Action Platform] shows that the Church is making progress in building the better future that Laudato Si' calls us to build. People all over the world are looking for hope, and the [platform] provides real hope," she said.
Pope Francis invited all people to use the platform and adopt a "new ecological approach" that "transforms our way of living in the world."
"I would like to invite everyone to tackle this journey together," he said. "Only in this way will we be able to create the future we want: a more inclusive, fraternal, peaceful, and sustainable world."
Watch: Pope Francis helps launch the Laudato Si' Action Platform
During Laudato Si' Week, we saw once again the power of the Holy Spirit, bringing Catholics together as we work to build a more just and resilient future for ourselves, future generations, and all members of creation.
The entire global Catholic family extends a heartfelt thank you and a debt of gratitude to Pope Francis, our Creator God, Jesus Christ our Savior, and the Holy Spirit for showing once more what His Holiness wrote in Laudato Si': "for we know that things can change."