#TreesNotBombs #EndTheWar Campaign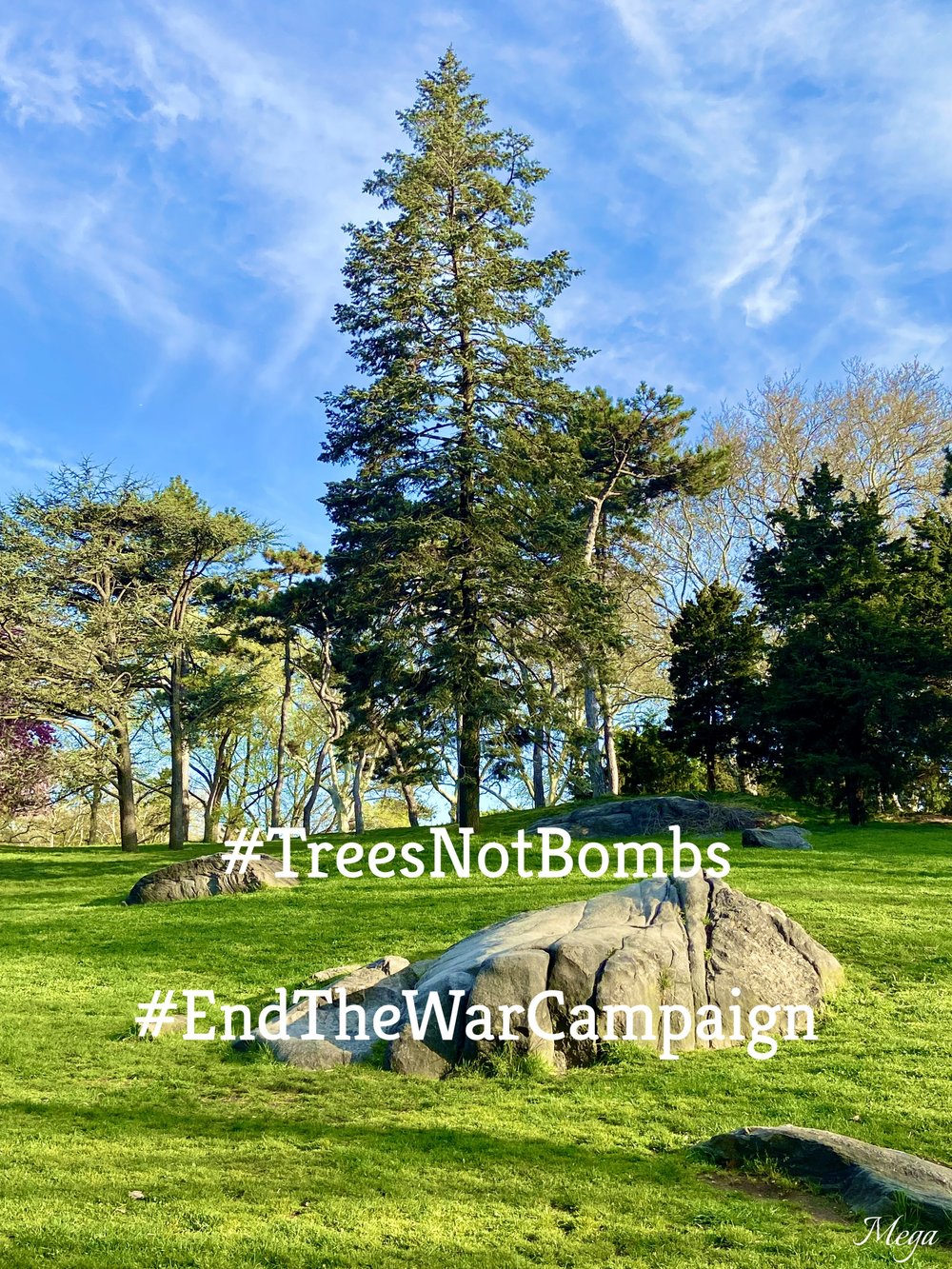 After engaging in many consultations to create peace throughout the last 7 months in relation to the Ukraine Russian Crisis, Now the Ukraine Russian War, which has now creating a major Global Crisis in the middle of a Pandemic, including threatening to increase starvation globally, threatening nuclear war etc., we – had decided to create this #EndTheWar Campaign.
We will be partnering with major environmental groups, agricultural groups, non-profits and other organizations as well as many individual people to bring an end to the War, since world leaders have yet to be able to end the war on their own. While we have worked closely with the Vatican, the UN and world leaders, to create peace, throughout this time, the war has continued to rage on. PLEASE PARTICIPATE BELOW!!!
It is time for the War to End.
We ask all of you at this time to take a stand to #EndTheWar and support the #TreesNotBombs #EndTheWarCampaign
There are 5 things you can do now to help #EndTheWar and Support the #TreesNotBombs #EndTheWarCampaign.
1. Please sign the petition below which we will be sending to local, and national politicians as well as World Leaders Globally to #EndTheWar
2. Share a copy / send a copy of the petition to the politicians in your area once we have accumulated many signatures…. (rest assured we will also make sure this petition gets to the UN as well as the Vatican- some of their signatures will also be on this petition).
3. Please also make a donation below. Donations will be given to help protect the environment/environmental conservation, aid in humanitarian need, and enable us to continue to advocate to #EndTheWar and for the Prohibition of Nuclear War, Bombs, and Missiles.
4. Start Protesting and participate in the global movement of the #TreesNotBombs #EndTheWarCampaign. Use Hashtags listed and create signs with the hashtags and slogan as well ….
5. Share on Social Media the #TreesNotBombs #EndTheWarCampaign to begin to create the change that is needed most at this time! (also feel free to use the image on this page when sharing about it on social media. Right click on the image and choose save image as, and then save – and you are all set!
Thank you for your participation, support, and help to make the world a better place!
~Ethan Allen
~Andrew Allen
~Mary E. Grenchus
~The Grenchus Foundation