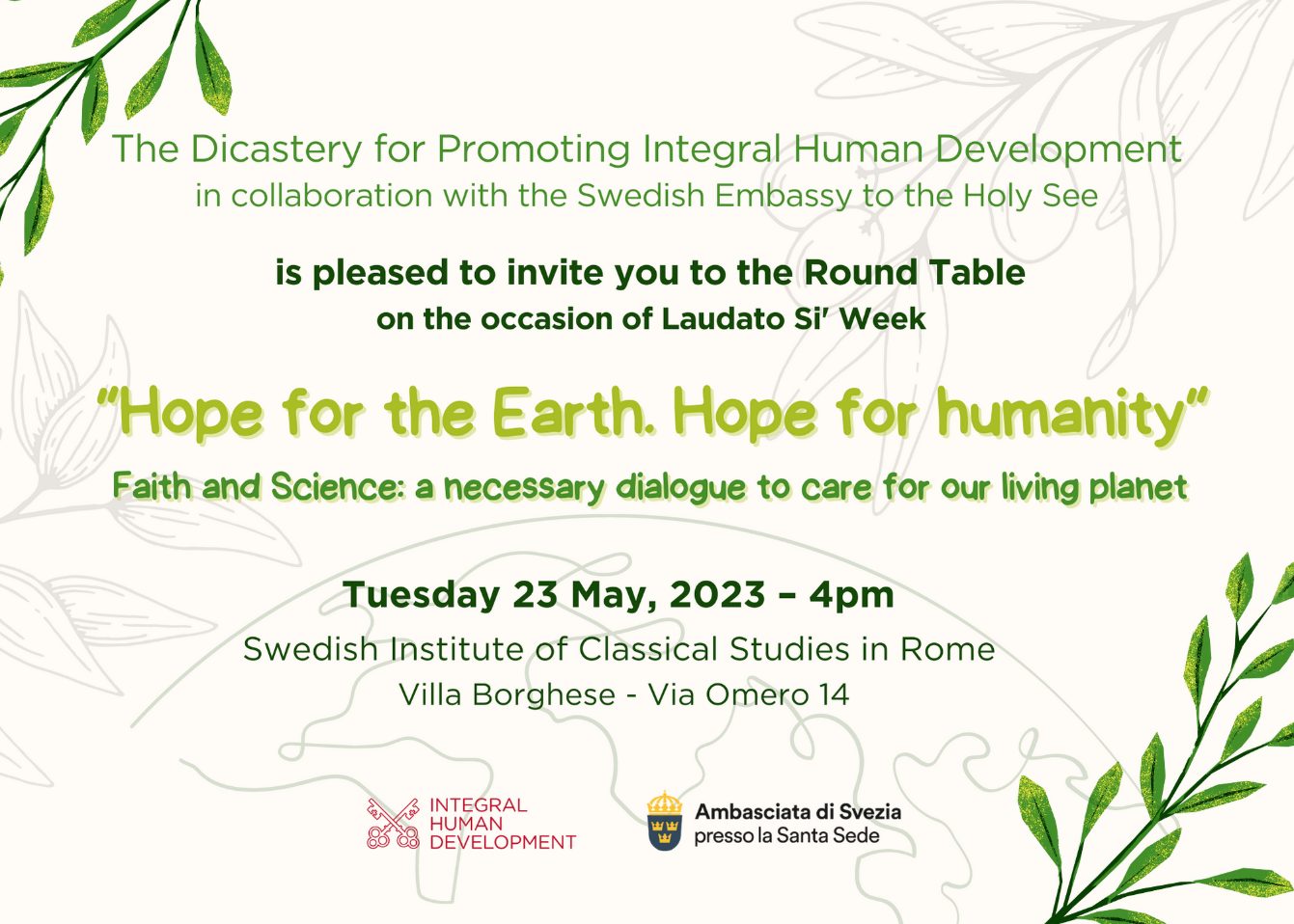 In-person event
In the Encyclical Laudato Si', Pope Francis calls for alliances to cultivate generative dialogues. He reminds us that we cannot make theology without having a dialogue with science.
It is increasingly important to find common spaces for dialogue between theology and science, between human needs and nature's needs, between spiritual harms and ecological harms. We could say that such dialogue becomes a crucial generative experience; an experience of hope and collaboration.
It is in this context that we welcome the project, supported by the Swedish government, between the Holy See's Dicastery for Integral Human Development and the Stockholm Environment Institute in Rome, at the service of all change makers and the wider public.
Among the participants:
H. E. Cardinal Michael Czerny, prefect of the Dicastery for Integral Human Development
Ulf R. Hansson, Director Swedish Institute of Classical Studies in Rome,
H.E. Andrés Jato, Swedish Ambassador to the Holy See
Måns Nilsson, Executive Director SEI
Tomás Insua, President Laudato Sì Movement
And some change makers.
For more information, visit humandevelopment.va
Please confirm your presence by May 19th at communication@humandevelopment.va